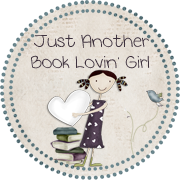 My blog got a makeover!!! Thanks to the amazing Lori from
Imagination Designs
! She did a fabulous job don't you think? If you're thinking about getting a custom design, you should definitely check her site out! Her prices are the best I've seen and her designs are beautiful. She is just so awesome!
Ahhh!! <---
that was a high pitched scream
… My ratings are little ladybugs! CUTE! And so is my favicon =D She also did a few other things like, my blog button, my signature, and banners for my
Month in Review
posts and my
From my shelf to yours
giveaways! There's another one, but I'm not showing you until later. ;)
I love every single thing about this design and I cannot stop looking at it. I'll probably just sit here all day and stare at it. :)
Once again, thank you so much
Lori
!!!!!